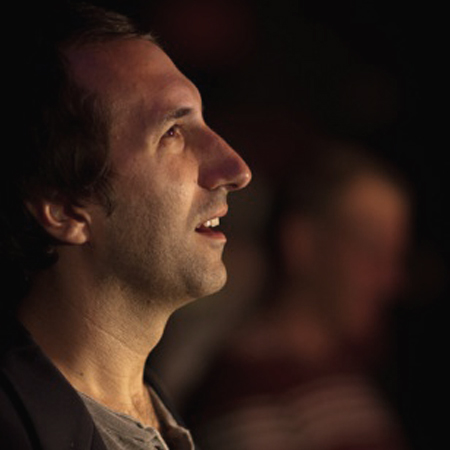 Nick Hallett is a
NYC
-based composer, vocalist and impresario who works across genre and media to create innovative, multidisciplinary music-based performance. After organizing a performance for the Joshua Light Show at The Kitchen in 2007, Hallett became its music curator and producer, collaborating with founder Joshua White to contextualize his pioneering approach to live cinema for contemporary audiences. More recently, Nick's original music has featured in the project.
Nick's first original opera, a collaboration with video artist Shana Moulton, Whispering Pines 10, premiered at The Kitchen in April 2010 and has since been presented at the New Museum of Contemporary Art,
SFMOMA
, Carolina Performing Arts,
PICA TBA
Festival, and The Warhol Museum. Nick held the first Re:New Re:Play artist residency at the New Museum in May 2009, creating a four-part series of concerts connecting the voice to visual art, and his work was featured in the 2007 and 2009
PERFORMA
biennials. Joe's Pub has hosted two evenings of his original songs, The Nick Hallett Songbook (2008) and Man in the Matriarchy (2009) and his music is performed at other downtown cabarets such as Weimar New York, while he concertizes experimental songcraft at venues such as
ISSUE
Project Room, Le Poisson Rouge and The Stone.
As a vocalist, he has performed in the operas of Anthony Braxton, Susie Ibarra, and Matthew Welch, among others. With Zach Layton, he co-directs the celebrated Darmstadt new music series. From 2000 to 2003, he led the band Plantains, a new wave-cabaret act incorporating electronic music and video, collaborating with Ray Sweeten and Seth Kirby, among others.