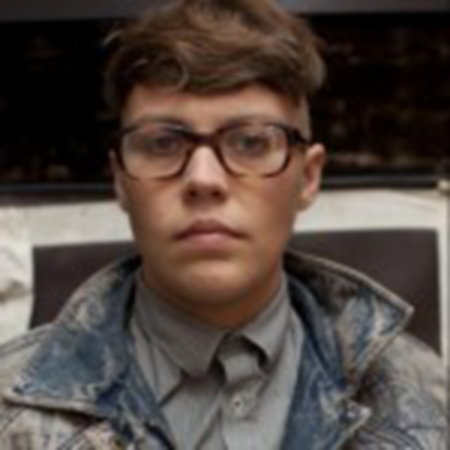 Nica Ross is a New York based visual artist who works with photo, video and lighting to create immersive installation/performance based pieces. She holds a B.A. in Cinema from San Francisco State University and an M.F.A. in "Advanced Photographic Study" from the Bard/International Center of Photography program. Prior to her graduate education Nica worked as a photographer and producer for 3 years at a San Francisco based
BDSM
and fetish porn company. In New York she co-hosts a monthly audio and visual event,
WOAHMONE
, for which she creates original live video performances and curates work from a wide-variety of visual artists. In additionNica works at 3-Legged Dog Media & Theater group in immersive media design and production and also joins The Joshua Light Show in creating light installations in venues such as the Hayden Planetarium, Performa 11, and Art Basel Miami 2011. Nica's photographic and video work has appeared in/on Culturehall.com (August, 2012 Featured Artist), Dixon Place Hot Festival (2012), TheNewInquiry.com (2012),
WREST
(
http://packprojects.us
, 2012), the 8th International Conference of International Association for the Study of Sexuality, Culture and Society (Madrid, 2011), Artist's Statement Picture Show (Beacon, NY, 2011), New York Art Book Fair (2011),
MIX NYC
(2009), and San Francisco's Camera Work Journal (2008).