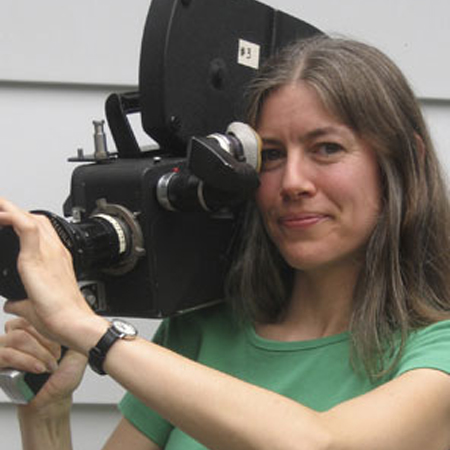 Alyson Denny is an artist who makes photographs, videos, and multimedia performances.
Her photographs have been shown regularly at the Alan Klotz Gallery,
NYC
, and the Pamela Williams Gallery, Amagansett, NY, and have received critical acclaim from The New Yorker, The New York Times, and others. An image from her Horizontal Line Series was featured on the cover of the fifth edition of Robert Hirsch's classic textbook, Exploring Color Photography, 2011.
She has recently completed two commissions for video installations in private residences, Half & Half & Honey (2010) and Alba (2009). Alba was made in collaboration with Joshua White and was exhibited at the Alan Klotz Gallery,
NYC
, 2011. The first public screening of Half & Half & Honey took place at the Pollock-Krasner House, East Hampton, NY, 2011.
Ms. Denny brings to her work a background in filmmaking as well as in theatrical lighting and projections. Her documentary films Total Baby and Girltalk (both made with Kate Davis) have been shown around the world on TV and in theaters and festivals. They have received much critical acclaim — Newsweek called Girltalk "one of the most talked about films in
PBS
annals" — and are in more than fifty collections. Most of her theatrical work was done at the American Repertory Theatre, Cambridge, MA, and those with whom she has worked include JoAnne Akalaitis, Robert Brustein, Doug Fitch, Peter Sellars, James Turrell, and Robert Wilson.
Ms. Denny graduated with honors from Harvard where she studied physics, math, and filmmaking. Her thesis, a fiction film entitled Saturday Afternoon, was awarded summa cum laude and the Hoopes Prize for outstanding undergraduate thesis work. She has guest lectured at Harvard, the New School, the School of Visual Arts, the Rhode Island School of Design, Columbia, and Yale.